Situated between Wadsworth and Kipling on West Colfax, Prestige Imports has maintained the same location since 1984.
For many years, Denver's
West Corridor
, which abuts the dealership's neighborhood, suffered from a lagging economy and dilapidated infrastructure. Although Prestige Imports was provided with the opportunity to move, management chose to remain in the same space and support the local community.
Prestige Imports' commitment to the neighborhood has paid off, at least to the extent that the area has experienced, of late, an urban revitalization. With new businesses, city projects, and homeowners developing the surrounding area, the West Corridor and east Lakewood have become destination spots for citizens of both Denver and the Front Range.
A quick, westbound drive down Colfax reveals a brand new, artistically rendered
library
, creatively constructed
bus stops
, and a slew of
microbreweries
and
restaurants
. An article in
The Denver Post
mentioned the "nascent boom period" that the West Corridor has experienced, detailing the manner in which the city looks to continue its development throughout "the next decade."
While Prestige Imports looks forward to the neighborhood's new opportunities over the next decade, we wanted to take a moment to look back and acknowledge the community partnerships we have fostered throughout the years.
In addition to the below list of non-profit clubs and organizations, institutions, and sport/recreational teams, we have developed relationships with several area high schools and athletic programs. For instance, Prestige Imports has provided cars for homecoming parades, assisted high school A/V classes and projects, and offered sponsorships to baseball teams.

Ever since Don Adis, ran Prestige Imports, the dealership has provided support for the Action Center's annual Thanksgiving distribution program. We fill a full-size truck bed with canned goods and toys during our Oktoberfest celebration and deliver it to the Center.

Founded in 1968, the Action Center helps financially distressed individuals and families on their "path to self-sufficiency" by providing them with an immediate response to basic human needs.

The non-profit, human services organization focuses its efforts on three primary areas in order to accomplish its goals. First, the Action Center offers intervention and prevention services. These services provide short-term and seasonal resources in the form of school supply distribution, Thanksgiving distribution, and their holiday Santa Shop.

The Action Center, though, is not simply a donation center. As their mission states, the organization seeks to develop strategies for self-sufficiency when working with those in need. Every client that benefits from the Action Center's services must meet with a trained Volunteer Client Advocate or Case Manager. To this end, clients and advocates attempt to locate the source of financial instability in order to create long-term solutions.

Finally, the organization builds partnerships with other community organizations in order to provide education and health care for its clients. By fostering relationships with Red Rocks Community College, Jefferson County Human Services, Jefferson County Center for Mental Health, and many others, the Action Center hopes to address barrier issues that affect long-term financial stability.




We love fur babies, and so do our customers. As such, a partnership with Foothills Animal Shelter makes sense. In fact, Prestige Imports launched the online, social media campaign #dogslovecars to showcase the four-legged Porsche and Audi enthusiasts who visit our dealership.

Founded in 1976 under the moniker Jefferson Animal Shelter, the Foothills Animal Shelter moved into a new 33,000 square foot facility at 580 McIntyre in the Jefferson County Fairgrounds during 2009. The new and expanded location allows the shelter not only to remain devoted to their mission of providing the "best care possible for every animal that enters our doors," but enables it to expand its reach and services.

In order to provide top-notch aid and housing, the Foothills Animal Shelter offers adoption services, pet licensing, spaying and neutering, vaccinations, microchipping, and a lost and found program. Most of these procedures occur in the shelter's new medical suite that offers on-site and cost-effective health treatment for the animals.

Foothills Animal Shelter serves the communities of  Arvada, Edgewater, Golden, Lakewood, Westminster, Wheat Ridge and unincorporated Jefferson County. In addition to providing a secure, temporary-housing for animals, the shelter seeks to educate the community about the proper ways in which to treat pets and animals.

If you need a cuddle buddy when watching the Broncos game or an enthusiastic jogging partner, be sure to visit Foothills Animal Shelter. You can also like Prestige Imports on Facebook, where we post featured pets for adoption every week.


Automotive Clubs:

Prestige Imports partners with Porsche and Audi automotive clubs because we believe in supporting those customers whose passion exceeds merely purchasing a vehicle. It is important to us that the experience of owning one of our cars does not stop once a customer closes the driver's door. Rather, we want our customers to immerse themselves in the Porsche or Audi lifestyle, forming a community of like minded individuals.




Audi Club North America (ACNA) is the largest club of Audi aficionados in the world. The club is designed to generate camaraderie and fun networking opportunities for Audi enthusiasts. Nearly 10,000 members have joined in order to share their experiences and create friendships.

The club's stated mission is to provide members with the "best Audi driving experience possible" by focusing on "fellowship driver safety training, technical information, and the ability to network with fellow enthusiasts."

The Rocky Mountain chapter offers Denver and Front Range residents with a  local and specialized Audi experience, gathering at events such as Prestige Imports' Oktoberfest.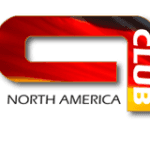 Originally founded in 2008, the Quattro Club of North America's stated mission is to provide "Audi owners and enthusiasts the opportunity to enjoy marques through educational, technical, and motor sport activities designed to enhance the ownership experience."

The Quattro Club maintains a robust schedule of fun-filled and informative events. Many of these gatherings are Prestige Imports' activities, such as the Georgetown Lake Winter Ice Driving Event.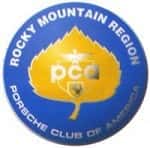 Porsche Club of North America is the largest independent, single-marque car club in the world. The club "reaches across the cars and the years to the people" in order to engender "camaraderie of fellow enthusiasts." Members of the Porsche Club of North America receive access to a classified ad service and a complimentary subscription to the monthly magazine Porsche Panorama.

The local chapter Porsche Club of America - Rocky Mountain Region publishes the enthusiast magazine High Gear. Prestige Imports has been featured in articles, loaned vehicles for cover photos, and advertizes in the publication.

The Rocky Mountain members provide instruction and support at Prestige Imports' annual Day at the Track, held each year at High Plains Raceway in Byers. In return, Prestige Imports sponsors the club, provides a location for meetings, and offers Porsche tech inspections prior to club races.

Additionally, club members can participate in any number of local and national events, such as the Porsche Parade, PCA Escape, Autocross, as well as local club racing and driver education.



If you are a member or affiliate of an organization with an interest in partnering with Prestige Imports, please contact customercare@prestigeimports.net.

This article originally appeared HERE